As transactional cash use changes, Cash Management Companies need to adapt and respond to the changing landscape. Our work with some of the largest CMCs has ranged from high level market analysis – that has included responding to Central Bank driven market changes – detailed business operational reviews and cash service product development tailored to customer needs and emerging market opportunities.
Future of Cash
what role for cash in a changing payments landscape?
Future of Cash
Market research and strategy development to map the future role of cash as the payments landscape evolves
Operational Review
are your operations optimised?
Operational Review
Detailed operational reviews across your business identifying areas for process improvement, technological innovation and business growth.
Cash Product Development
what is your cash service offering?
Cash Product Development
Consideration of whether the bank's own and country's cash infrastructure can adapt to or support the chosen model.
Here are some examples of projects completed.

Operational Review:
European cash operations internal benchmark review
Brink's Europe, France, Germany, Netherlands and United Kingdom
This assignment provided a pan European review of the most appropriate cash handling arrangements for Brink's. Set against a background of changing Central Bank cash handling arrangements, the review evaluated current practices and operating capacity across multiple cash centre sites in four European countries (France, Germany, the Netherlands and the United Kingdom) and provided a series of practical process improvement recommendations and proposed a range of new cash handling and management solutions.
Following initial fact finding we completed 11 detailed cash centre reviews providing presentations and reports providing a series of recommendations for process improvements, procedural changes and implementation of appropriate cash processing automation and vault management systems. Our recommendations included:
adopt a 'production line' environment, segmenting process steps where appropriate
identifying different types of work and handling differently where more efficient
automate processing methodologies appropriate to the different types of work handled
maintaining strong supervisory and management teams to ensure workflows are optimised
utilising robust management information systems to monitor trends / plan for volume changes
implementing scalable solutions that can be grown or shrunk as volumes vary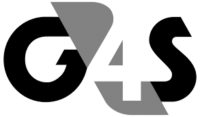 Operational Review:
Business Process Review – German Cash Centres
G4S, Germany
Following the merger of two businesses to form a single entity we were asked to review two major cash centres, one from each former operation, in order to provide a series of recommendations for process improvement, cash handling automation and adoption of best practices from within the two entities and from our market knowledge.

Having reviewed the cash centres, and taking into account the underlying business environment, our approach and recommendations were built on the following principles:
Industrialise / Standardise / Streamline processes where possible
Confirm deposit value and credit customers quickly and accurately
Provide scaled solutions that can adapt to changing regulatory and customer requirements
Follow a phased approach to minimise risks, with most recommendations not contingent upon one another.
The comprehensive report included recommendations for:
the preparation for proposed transfer of cash processing from one site to another
extending full track and trace functionality (data capture at customer collection point) of the Cash Control vault management system
complete upgrade / expansion of one of the company's cash centre, establishing a separate processing areas, separating bulk coin, mixed deposits, and bulk notes (ATM unused) where possible.
the upgrade of existing cash sorting equipment and additional sorting processes (subject to at that time Bundesbank compliance and agreement.
All company names and logos are trademarks™ or registered® trademarks of their respective holders. Use of them does not imply any affiliation with or endorsement by them.