We have undertaken numerous strategy, research and operational design assignments for many of the world's leading central banks and monetary authorities.
Future of Cash
what role for cash in a changing payments landscape?
Future of Cash
Market research and strategy development to map the future role of cash as the payments landscape evolves.
Cash Handling Models
how far should cash handling be delegated or outsourced?
Cash Handling Models
Evaluating appropriate cash handling models to fit the unique characteristics of the country and its marketplace.
Cash Infrastructure
is your cash infrastructure rightsized?
Cash Infrastructure
Consideration of whether the bank's own and country's cash infrastructure can adapt to, or support, the chosen model.
Compensatory Payments
what incentives are required to support commercial cash management?
Compensatory Payments
Consideration of a range of compensatory payment and off balance sheet arrangements to support delegated cash management.
Quality & Counterfeits
is your currency fit and secure?
Quality & Counterfeits
Examination of all aspects of currency fitness, counterfeit protection and fitness sorting regimes.
New Currency Issue
what support is required to ensure the successful introduction of new currency?
New Currency Issue
Managing all aspects of the successful deployment of new (and withdrawal of existing) currency to the marketplace.
Here are some examples of projects completed.
Research Project:
Cash Handling and Management in the New Millennium:
A Review of United States Private Sector Cash Handling and Management Practices
Federal Reserve Bank of San Francisco on behalf of the United States Federal Reserve System
Working with the Federal Reserve Bank of San Francisco on behalf of the Federal Reserve System we undertook primary market research on cash and alternative low value payment systems interviewing over 60 commercial banks, savings banks, credit unions, armoured carriers, retailers and other major cash handlers throughout the United States.
The assignment was sponsored at executive level within the Federal Reserve System, and involved face-to-face discussions with more than 250 private sector contacts. After interview transcription and extensive data/trend analysis a detailed and confidential – approximately 500 page – report of findings was prepared.
A short abstract was developed for public dissemination and subsequently published by the Federal Reserve. The research work formed an integral part of a wide-ranging review being conducted by the Federal Reserve System and contributed to the introduction of the current United States Currency Recirculation Policy.
Research & Operational Design Project:
A Review of Cash Handling and Management Practices in Aruba
(and internal operational design review)
Centrale Bank van Aruba
We preapred a comprehensive two-part report.
The first part focused on an Internal process review which included recommendations for improvements in efficiency and security of the Bank's operations over both the short and longer term. Short term recommendations included changes to procedures and operations that could be implemented immediately and without capital expenditure.
The second part of the report focused on private sector analysis, and in particular discussed the ramifications of introducing U.S. Dollar processing alongside Aruba's domestic currency. We delivered a comprehensive report on the cash-handling marketplace in Aruba as a whole and on a bank-by-bank basis. An external summary of findings was published by the bank.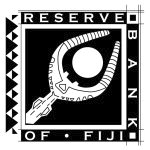 Research & Operational Design Project:
A Review of Cash Handling and Management Practices in Fiji
(and internal operational design review)
Reserve Bank of Fiji
The Reserve Bank of Fiji commissioned us to complete a study of cash handling and management practices in Fiji, a group of 333 islands and atolls of which over 100 islands are inhabited, but only four have commercial bank branch or ATM facilities.
The assignment consisted of two elements; a study of the internal cash handling operations at the Reserve Bank of Fiji's cash operations in Suva and a series of face to face interviews with Fijian commercial sector cash handlers. At the Reserve Bank the operating practices and procedures associated with the receiving, handling, processing and issuing currency – both Fiji Dollar banknotes and coin – were closely studied. Across the commercial sector we met with senior representatives from each of the five commercial banks, Fiji Post the Fijian Postal Authority, Fiji's principal armoured carrier company and two of Fiji's largest foreign exchange and global remittance payment providers.
The candid and comprehensive information provided by these organisations help establish a clear picture of commercial sector cash handling activities in Fiji. We also worked with the Association of Banks in Fiji to gain their pan industry insights and comments.
A client confidential report was prepared providing deep insights into the Fijian cash handling marketplace and a series of both short term practical and longer term strategic recommendations for the Bank. These ranged from immediate assistance with the introduction of a new coin series to longer term suggestions about the implementation of changes to the established Fijian cash handling model.
Operational Design Project:
South African Notes & Coin Strategic Framework Review
South African Reserve Bank
On behalf of the South African Reserve Bank, we conducted a comprehensive review of the Central Bank's cash handling operations enabling them to develop a set of business plans for the ongoing management of cash handling in South Africa.
The study called for an examination of a number of specific country issues including the rapidly changing country demographics, significant security problems, the existence of a security transport company jointly owned by the major Commercial Banks, which has created significant areas of duplication, and the need to support an affirmative action policy to assist previously disadvantaged South Africans.
The work performed involved: (1) Pre assignment preparation in identifying: (a) the existing cash handling procedures followed by the Bank, (b) an audit of the currency cash processing infrastructure and resources, and (c) data to support current and future forecast processing volumes. (2) Data analysis and pre site visit preparation. (3) Detailed on site analysis at the Bank's Johannesburg and Pretoria cash centres (representative of the Bank's South African wide branch network) to review existing processes and measure process productivity. (4) A series of face to face interviews with the commercial sector organisations including the principal South African commercial banks and cash logistics companies to better understand the relationships and dynamics between the Central Bank and the commercial sector. (5) Post site visit analysis and preparation of report and recommendations. (6) Presentation and discussion of recommendations and next steps.
The Central Bank used the report provided, and recommendations presented, to shape the next steps in its policy to change wholesale cash handling in South Africa.
All company names and logos are trademarks™ or registered® trademarks of their respective holders. Use of them does not imply any affiliation with or endorsement by them.